THE GLENN BROWN MEMORIAL GRANT
A GRANT FOR RESEARCH INTO CYSTIC FIBROSIS AND BRONCHIECTASIS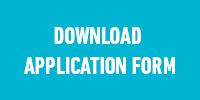 Applications close 5pm Wednesday 23rd August 2017
This grant is made possible by the generous time and energy of volunteers who have dedicated themselves to raising funds for cystic fibrosis research in memory of Glenn Brown.  Glenn, a schoolboy from Kalgoorlie tragically lost his life due to cystic fibrosis when only 15 years of age.
One grant-in-aid of up to $50,000 for one year will be available to support: laboratory, clinical and epidemiological research into the causes, diagnosis, prevention, and treatment of cystic fibrosis and bronchiectasis. This grant meets one of the major objectives of the Institute for Respiratory Health to support excellence in research in a specific area of respiratory disease.
 Applications may be submitted by medical, allied health professionals, nurses, scientists, students and other individuals who demonstrate that they are currently in, or are pursuing research in respiratory disease, and who are either staff and / or financial members of the Institute for Respiratory Health. If you are not a member click here to join.
Applications will be assessed by an independent Scientific Subcommittee of the Institute, which will then make their recommendation to the Board, who will ultimately be responsible for awarding the grant.
A GRANT FOR RESEARCH INTO CYSTIC FIBROSIS AND BRONCHIECTASIS
was last modified:
July 5th, 2017
by