Assessing the capacity for adult lung regeneration
The ability of tissue is highly variable across species with many amphibians regenerating tails, limbs and even eyes.
In humans this capacity is more limited, although this varies from one tissue to another. The lungs regenerative capacity is now recognised to be much more rapid than previously thought even in the adult human.
Professor Geoff Laurent, together with Dr Cecilia Prêle and Dr Andrew Lucas are investigating the molecular and cellular cues that drive regenerative lung growth and how they differ in young verses ageing lungs. Understanding the mechanisms of this growth and its capacity in humans will open up transformational research programmes that may allow us to cure chronic lung diseases that are currently seen as untreatable.
To get involved or for more information, contact the Research Leader.
Assessing the capacity for adult lung regeneration
was last modified:
November 26th, 2018
by
Research Leaders
E/Prof Geoff Laurent
BSc PhD FRCP (Hon) FRCPath FMedSci
Board Member
E/Prof Geoff Laurent
was last modified:
August 29th, 2018
by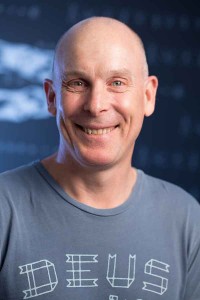 Dr Andrew Lucas
Senior Research Fellow
andrew.d.lucas@resphealth.uwa.edu.au

Dr Andrew Lucas
was last modified:
December 20th, 2016
by
A/Prof Cecilia Prêle
BSc (Hons), PhD
Head of Tissue Repair Group
cecilia.prele@resphealth.uwa.edu.au

A/Prof Cecilia Prêle
was last modified:
January 16th, 2018
by
Assessing the capacity for adult lung regeneration
was last modified:
November 26th, 2018
by