The Glenn Brown Memorial Grant
A grant for research into cystic fibrosis and bronchiectasis
APPLICATIONS OPEN SOON
The Glenn Brown Memorial Grant is a 12 month, $50,000 grant available for laboratory, clinical and epidemiological research into the diagnosis, treatment and prevention of cystic fibrosis and bronchiectasis.
Applications may be submitted by medical, allied health professionals, nurses, scientists, students and other individuals who demonstrate that they are currently in, or are pursuing research in respiratory disease, and who are either staff and / or financial members of the Institute for Respiratory Health.
Applications will be assessed by an independent Scientific Subcommittee of the Institute, which will then make their recommendation to the Board, who will ultimately be responsible for awarding the grant.
Email publicrelations@resphealth.uwa.edu.au to obtain a copy of the application form.
What has the grant achieved?
We were honoured to announce the inaugural grant in April 2011. Thanks to the generous support of the Melbourne Cup Committee, in the past six years, we have been able to offer $300,000 towards medical research. Each year the winner of the grant presents their findings to the attendees and donors of the Melbourne Cup Luncheon.

2016
A/Prof Graham Hall, Telethon Kids Institute
Prof Hall use the funding for research into an assessment of sensitive outcome measures for monitoring pulmonary exacerbations in young children with cystic fibrosis.
2015
Dr Anna Tai, Respiratory Consultant, Sir Charles Gairdner Hospital
Dr Tai's research centred on the systematic molecular surveillance of P. aeruginosa strains in patients with cystic fibrosis at Sir Charles Gairdner Hospital.
2014
Prof Stephen Stick, Princess Margaret Hospital & Telethon Kids Institute
Prof Stick's project assessed non-ion channel effects of the CFTR potentiator Ivacaftor for cystic fibrosis patients.
2013
A/Prof Sue Jenkins,  the Institute for Respiratory Health
A/Prof Jenkins' used the funding for research into the facilities delivered by telehealth CF clinics (setup by the WA Department of Health) to provide adults living with CF in regional WA, access to specialist CF care without the need to travel to Sir Charlies Gairdner Hospital. The Unit will evaluate the impact of these clinics on outcomes such as quality of life, lung function and healthcare utilisation.
2012
Dr Kathryn Ramsey,  Telethon Kids Institute
Dr Ramsey's project investigated the associations between the lung clearance index (LCI) and structural lung damage as well as respiratory infection and inflammation in preschool aged children with cystic fibrosis. By establishing a correlation between the lung clearance index and structural lung damage, this new lung function test can be used as an important tool in monitoring children with cystic fibrosis.
2011
A/Prof Yuben Moodley, Stem Cell Research Unit, the Institute for Respiratory Health.
The funding was used to investigate the potential of stem cells to repair the lung cells in people with cystic fibrosis.
---
The story behind the grant
Glenn Brown was a Kalgoorlie schoolboy who battled with cystic fibrosis all of his short life. In 2003 he succumbed to the condition at just 15 years of age. Glenn told his friends he didn't want to be forgotten and thanks to the hard work of the Melbourne Cup Luncheon volunteers he hasn't been.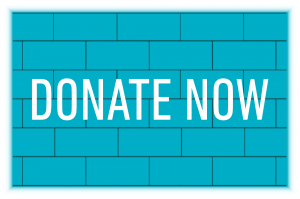 This amazing group of volunteers is lead by Janeine Thomas, who has a daughter with CF. The fundraising group believes that supporting talented medical researchers here in Western Australia is a positive way of fighting this cruel condition, which is why they donate $50,000 each year to the Institute for Respiratory Health's Glenn Brown Memorial Grant.
To make a donation or attend the Melbourne Cup Luncheon click here.
Glenn Brown Grant
was last modified:
June 12th, 2017
by
Glenn Brown Grant
was last modified:
June 12th, 2017
by