LungScreen WA
LungScreen WA is an exciting research initiative formed by a collaboration between the Institute for Respiratory Health, UWA and Sir Charles Gairdner Hospital.
It is a pilot demonstration lung cancer screening program led by respiratory physicians Dr Annette McWilliams and Dr Fraser Brims.
In 2011, the results from the National Lung Screening Trial in the US reported a 20% reduction in lung cancer mortality when CT was used to screen high risk current and former smokers compared to chest X ray alone.
Many questions regarding implementation of screening in Australia remain unanswered including how to properly identify high risk patients and the cost utility of the process.
The LungScreen WA Project aims to answer these questions.
LungScreen WA will offer low dose CT screening for high risk individuals in WA. Asymptomatic current and former smokers aged between 55-74 are invited to participate.
A brief telephone interview will determine the person's lung cancer risk and eligibility for low dose CT screening. A face to face interview, smoking cessation counselling if appropriate, lung function testing and CT scan will be performed. Any CT detected pulmonary nodules will be managed by the expert LungScreen WA team. The outcomes and effectiveness of screening and the cost will be reported. Click here to download the LungScreen WA flyer
If you are aged between 55-74 and are a current or former smoker, please contact LungScreenWA on 1800 768 655 or the lead researcher for further information.
Please view our draft educational material about lung cancer screening:
LungScreen WA
was last modified:
February 26th, 2016
by
Research Leaders
Dr Fraser Brims
MBcHB, MRCP, MD, FRACP
Deputy Director & Head of Occupational and Respiratory Health Group
fraser.brims@uwa.edu.au
LinkedIn
Dr Fraser Brims
was last modified:
June 12th, 2017
by
Dr Annette McWilliams
Head of Service, Respiratory Medicine, Fiona Stanley Hospital; LungScreen WA Project, Co PI
annette.mcwilliams@health.wa.gov.au
LinkedIn
Dr Annette McWilliams
was last modified:
December 20th, 2016
by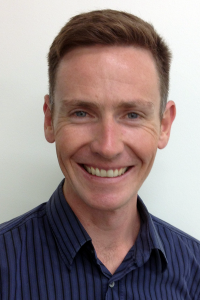 Dr Dave Manners
LungScreen WA Project, team member
David.Manners@health.wa.gov.au

Dr Dave Manners
was last modified:
December 20th, 2016
by
LungScreen WA
was last modified:
February 26th, 2016
by