Smartphone application for cystic fibrosis patients
Clinicians at the Institute for Respiratory Health have developed a smartphone application (SMART CF) that allows cystic fibrosis (CF) patients to report their symptoms to the CF Centre at Sir Charles Gairdner Hospital.
In 2015, a pilot study was completed that showed the smartphone application had excellent usability among adults with CF. It is now ready to be utilised in a larger randomised controlled trial commencing in early 2016.
The aim of the trial is to investigate the impact of the smartphone application on the number of respiratory exacerbations requiring intravenous antibiotics in adults with CF.
To get involved or for more information, contact the Research Leader.
Smartphone application for cystic fibrosis patients
was last modified:
May 12th, 2016
by
Research Leaders
Jamie Wood
Physiotherapist
Jamie Wood
was last modified:
December 20th, 2016
by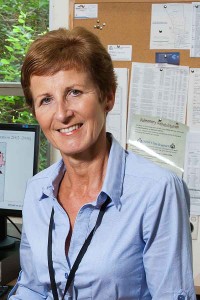 Dr Sue Jenkins
GradDip Phys, PhD
Head of Physiotherapy Unit
sue.jenkins@resphealth.uwa.edu.au

Dr Sue Jenkins
was last modified:
December 20th, 2016
by
Cl/Ass/Prof Siobhain Mulrennan
MBChB, MRCP, MD, FRACP
Head of Cystic Fibrosis / Bronchiectasis Group
siobhain.mulrennan@health.wa.gov.au
LinkedIn
Cl/Ass/Prof Siobhain Mulrennan
was last modified:
December 20th, 2016
by
Smartphone application for cystic fibrosis patients
was last modified:
May 12th, 2016
by