Do you have severe asthma?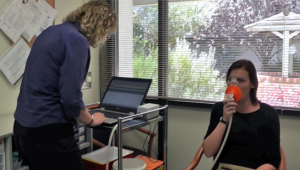 Many people with severe asthma have to take a medicine called corticosteroids.
Some corticosteroids are given through an inhaler (inhaled glucocorticosteroids), however, often, when asthma is more severe, they are given by mouth (oral corticosteroids).
Corticosteroids help to reduce the inflammation in the airways. However, with long-term use, corticosteroids can cause side effects.
The VOCALS Clinical Trial will see if an investigational medicine, called lebrikizumab can help patients take lower doses of oral corticosteroids while still keeping control of their asthma.
If you would like to know more about this clinical trial please contact Leisa, our Patient Recruitment Officer on 6457 4482 or via email on leisa.wilson@resphealth.uwa.edu.au or register online
Steroid dependent asthmatics
was last modified:
December 15th, 2016
by