National Centre for Asbestos Related Diseases
About
Leading innovation and discovery to improve the lives of people affected by asbestos related diseases
The National Centre for Asbestos Related Diseases (NCARD) was established as a national cooperative research centre in 2007 in Perth Western Australia by the Commonwealth government.
The NCARD stated aim is to – enable the best Australian scientists, clinicians and researchers in the field, using the best available modern technology, to work cooperatively to find a prevention and/or cure for asbestos cancers in the shortest realistic timeframe.
NCARD have an excellent track record in attracting competitive research grants, both from Australian and international sources.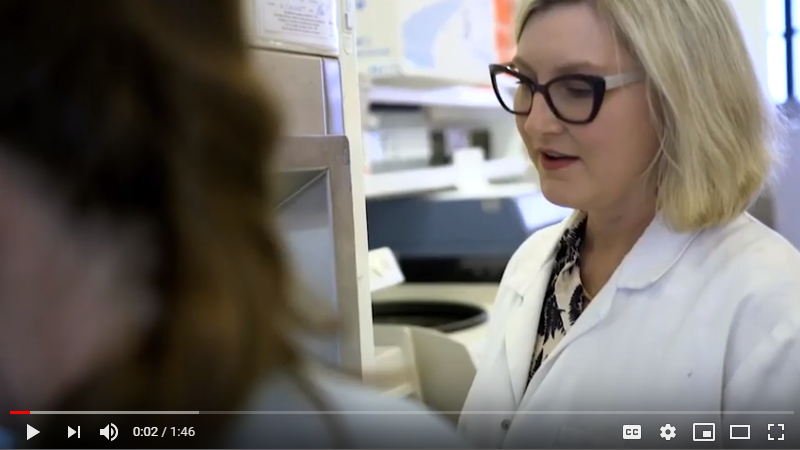 NCARD researchers are recognised as world leaders and have an extensive collaborative network with the leading cancer researchers throughout Australia and internationally.
Recent highlights
Anna Nowak is currently co-convening the 2020 International Mesothelioma Interest Group conference which will be held in Brisbane in March.
Anna Nowak elected to International Mesothelioma Interest Group Board of Directors, 2018
Anna Nowak awarded the 2018 WA Cancer Researcher of the year, Cancer Council Western Australia
Four international invited presentations on mesothelioma in each of 2018 and 2019
Inaugural Asbestos Diseases Society PhD scholarship awarded to Dr Melvin Chin, 2018
NHMRC Career Development Fellowship, the inaugural Bernie Banton Fellowship, and a Cancer Council of WA Fellowship awarded to Dr Joost Lesterhuis in 2017
Current research projects
NHMRC Centre of Research Excellence 2015-2019 (APP1107043: National Centre for Asbestos Related Diseases)
This clinical trial is planned to open in 2020 and will examine whether the combination of chemotherapy plus immunotherapy is better than chemotherapy alone for people who have never had previous treatment for mesothelioma (Anna, Alistair, Joost).
This clinical trial has been completed, but extensive analysis is underway on the blood and tumour samples collected from people who participated in the trial. Examples of testing which is being or will be done includes flow cytometry, multiplex immunohistochemistry, RANseq, single cell sequencing, Nanostring, TCR sequencing, and others.
This is collecting information that will improve the staging of mesothelioma.
Preparation for this clinical trial is underway. ANTHEM will examine whether the medication Anamorelin improves appetite, well being and weight in people with mesothelioma.
Using mouse models to understand the best combinations of treatment.
Understanding the pleural effusion as a tumour microenvironment
Top publications
Highly cited papers
Advances in malignant mesothelioma. BWS Robinson, RA Lake. New England Journal of Medicine 353 (15), 1591-1603.
The IASLC Mesothelioma Staging Project: Proposals for Revisions of the T descriptors in the forthcoming Eighth edition of the TNM classification for pleural mesothelioma. Nowak AK, Chansky K, Rice DC, Pass HI, Kindler HL, Shemanski L, Bille A, Rintoul RC, Batirel HF, Thomas CF, Friedberg J, Cedres S, de Perrot M, Rusch VW, on behalf of the Staging and Prognostic Factors Committee, Advisory Boards and Participating Institutions. J Thorac Oncol 11(12); 2089-99, 2016. DOI:10.1016/j.jtho.2016.08.147 Cites 57; FWCI 5.7
Mesothelin-family proteins and diagnosis of mesothelioma. BWS Robinson, J Creaney, R Lake, A Nowak, AW Musk, N de Klerk, …The Lancet 362 (9396), 1612-1616
The nuclear deubiquitinase BAP1 is commonly inactivated by somatic mutations and 3p21. 1 losses in malignant pleural mesothelioma. M Bott, M Brevet, BS Taylor, S Shimizu, T Ito, L Wang, J Creaney, RA Lake, …Nature genetics 43 (7), 668
Immunotherapy and chemotherapy—a practical partnership. RA Lake, BWS Robinson. Nature Reviews Cancer 5 (5), 397
Synergy between chemotherapy and immunotherapy in the treatment of established murine solid tumors. AK Nowak, BWS Robinson, RA Lake. Cancer research 63 (15), 4490-4496.
Modified RECIST criteria for assessment of response in malignant pleural mesothelioma. MJ Byrne, AK Nowak. Annals of Oncology 15 (2), 257-260
Recent papers
Sensitization to immune checkpoint blockade through activation of a STAT1/NK axis in the tumor microenvironment. RM Zemek, E De Jong, WL Chin, IS Schuster, VS Fear, TH Casey etal., Science translational medicine 11 (501), eaav7816
Dynamic versus static biomarkers in cancer immune checkpoint blockade: unravelling complexity .WJ Lesterhuis, A Bosco, MJ Millward, M Small, AK Nowak, RA Lake Nature Reviews Drug Discovery 16 (4), 264.
A bioinformatics approach to biomarker validation using publically available RNAseq data from immunotherapy trials. WL Chin, R Zemek, RA Lake, AK Nowak, T Lassmann, W LesterhuisASIA-PACIFIC JOURNAL OF CLINICAL ONCOLOGY 14, 145-146.
Neo-antigen specific T cell responses indicate the presence of metastases before imaging. RBWS Fear VS, Forbes CA, Chee J, Ma S, Neeve S, Celliers L, Fisher SA, Dick …. Scientifc Reports 9 (1), 14640
Combination immune checkpoint blockade as an effective therapy for mesothelioma. VS Fear, C Tilsed, J Chee, CA Forbes, T Casey, JN Solin, SM Lansley, …. Oncoimmunology 7 (10), e1494111
Strong spontaneous tumor neoantigen responses induced by a natural human carcinogen. J Creaney, S Ma, SA Sneddon, MR Tourigny, IM Dick, JS Leon, A Khong, …. Oncoimmunology 4 (7), e1011492
Whole exome sequencing of an asbestos-induced wild-type murine model of malignant mesothelioma. S Sneddon, AM Patch, IM Dick, S Kazakoff, JV Pearson, N Waddell, …. BMC cancer 17 (1), 396
View extensive publications list
NCARD Newsletters
For more information please contact Tracy Hayward on 6151 0815 or via email at tracy.hayward@uwa.edu.au.
Asbestos Stories
The Australian Asbestos Network share the stories of people in the community who have been touched by asbestos. Click the link below to learn more.
Our Team
More than 35 people make up the NCARD research team including; senior scientists, research assistants, postdoctoral researchers, and PhD and Honours students.