Since 1994, NCARD has created a biobank of patient samples to facilitate research aimed at delivering improved clinical outcomes to people of Western Australia and around the world.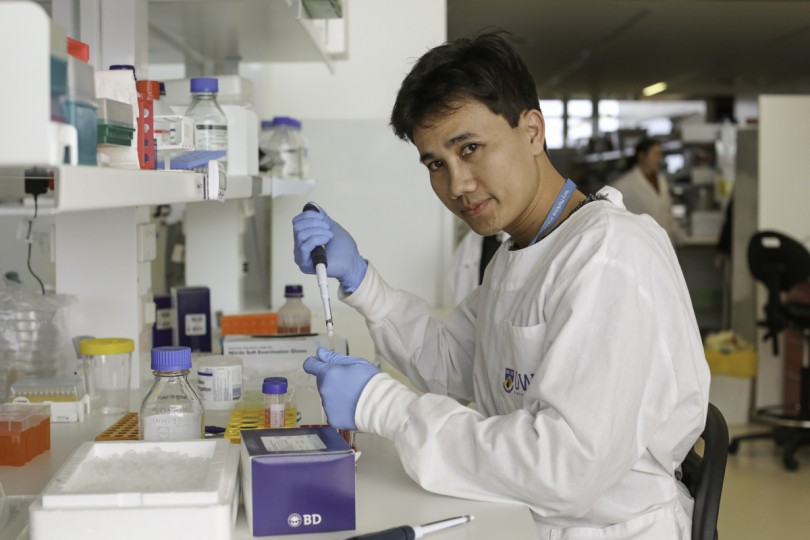 Based at Sir Charles Gairdner Hospital (SCGH), the NCARD Biobank consists of a group of clinicians and scientists dedicated to medical research focused on improving diagnosis and treatment of asbestos related diseases such as mesothelioma, as well as other health conditions. Professor Jenette Creaney manages the Biobank. Professors Bruce Robinson, Gary Lee and Anna Nowak serve as members of the NCARD Biobank Management Committee.
The Biobank has been partially funded by a National Health and Medical Research Council Centre of Research Excellence grant.
Over the past 25 years, 3000 Western Australians have donated blood and urine, as well as surplus effusion and tissue samples to the NCARD Biobank. The biobank has supported over thirty different projects with approximately 10,000 biospecimens prepared from de-identified samples donated for medical research. In addition, around 80 cancer cell lines have been established.
For researchers
Samples from the NCARD Biobank can be accessed by researchers for use in approved research projects. Samples are not limited to mesothelioma, but include samples from a range of other cancers and other conditions.
Please make a direct enquiry to the Biobank to discuss your project requirements. If samples are available a formal application must be made and will be reviewed by the management committee for scientific merit. A cost-recovery fee will be charged for sample access and the costs of shipment will be borne by the research applicant.
For the community
If you are a current patient of SCGH, Tina Firth—the Biobank's Clinical Research Assistant—may approach you to see whether you would like to be involved. Participation in the Biobank is completely voluntary and you can choose to withdraw consent at any time.
The NCARD Biobank is dedicated to honouring the contribution of those who donate by ensuring maximum benefit is derived from the donated samples.
Contact Details
If you have any questions about the NCARD Biobank, you can contact the Biobank Manager, Professor Jenette Creaney on (08) 6151 0896 or jenette.creaney@uwa.edu.au.