What we do
The Institute for Respiratory Health has been researching lung conditions for 20 years. Today it is at the heart of what we do. It's what finds cures and treatments and changes people's lives for the better.
We are proud to say that we are one of two in the whole of Australia looking after the nation's lungs.
We conduct and foster innovative basic and clinical research to prevent, and better understand respiratory conditions and improve their diagnosis and management.
We translate our research into improved treatments for people with lung disease.
We campaign in Western Australia for an increased awareness of and investment in respiratory education and research.
Our impact
Did you know that lung disease is our country's fourth leading cause of death1? If you looked around a room, one in three people would be affected by a lung disease in some way, this is a staggering number.
Our vision is to improve the lives of everyone living with a breathing problem. We do this through our life-changing research, $12 million has been spent on research over the past eight years. This is how our research has changed lives:
Stem Cell Therapy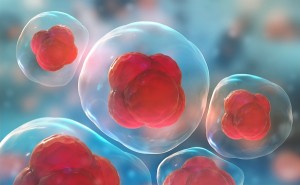 Researchers have demonstrated that a type of cell associated with the placenta, may help in reducing, or even repairing, injury and scarring in human lungs. This approach could help people with chronic lung diseases such as COPD and cystic fibrosis because of the ability of these cells to develop into new lung cells as well suppress harmful tissue damage.
Mesothelioma
Clinicians have developed a new treatment for people with pleural effusion – a build-up of excess fluid in the pleural cavity caused by some cancers. An indwelling pleural catheter (IPC) is placed in a patient's chest, allowing excess fluid to be drained. The treatment is non-evasive, helps patients to breathe easier and offers a better quality of life.
Lung cancer
Scientists are investigating new ways to grow lung tissue and examine molecular and cellular cues that drive regenerative lung growth. Understanding these mechanisms will open up research programs that may lead to cures of chronic lung diseases that are currently seen as untreatable.
Asthma and Allergy
Researchers have identified 10 different genetic variants that increase a person's risk of having allergies, such as asthma. Work is underway to identify which specific genes are involved and if they can be targeted by new drugs to treat or prevent allergic diseases.
Research awards and grants
We are proud of the fact that we provide research awards and grants to support researchers at many stages of their career, including early on, to help foster the next generation of breakthrough researchers. The funding also ensures cutting-edge research projects in lung health are supported and continuously ongoing.
Clinical Trials Unit
Our Clinical Trials Unit is the largest respiratory trials unit in Western Australia. We undertake clinical studies into chronic respiratory conditions, including asthma, COPD, bronchiectasis, idiopathic pulmonary fibrosis (IPF) and cystic fibrosis.
A clinical trial is a research program conducted with patients to evaluate a new medical treatment, drug, or device. The purpose of clinical trials is to find new and improved methods of treating, preventing, screening for and diagnosing different diseases. The work undertaken in our Clinical Trials Unit helps to bring new lung health treatments to patients as quickly and safely as possible.
Self-support group for our community
We have joined forces with L I F E (Lung Information and Friendship for Everyone) – a self-support group for members of the community with a chronic lung condition. Together we are helping people to connect and share information, experiences, problems and solutions.
Affiliates
We are affiliated with many organisations across Western Australia who are committed to changing the lives of those with lung disease like The University of Western Australia, Curtin University and the National Centre of Asbestos-Related Diseases.
Funding vital research
The prevalence of lung disease and its impact on Australians is devastating. Research is the only way to find new treatments and cures for lung disease. We are a non-government, not-for-profit organisation, which relies on the generosity of the community, corporate organisations and foundations to continue to deliver our life-changing research.